Safe Harbor's 12th Annual Golf Tournament for the Protection of Our Children | May 3, 2021
Our sincere thanks go out to all who made our recent golf tournament such a success—the generosity, dedication, and support of individuals and the business community means that Safe Harbor can continue providing hope, healing, and justice to child victims of abuse.
Ninety-six golfers comprised of members of the business community,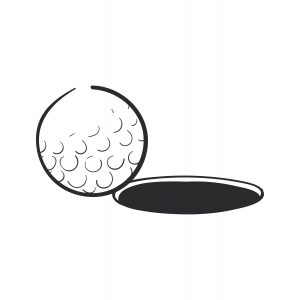 muldisciplinary teams, Safe Harbor program partners, and lovers of golf came from near and far to enjoy a round on the beautiful Fredericksburg Country Club course. A small but mighty committee worked tirelessly behind the scenes beginning in January to bring the event to the community. Many volunteers also enthusiastically donated their time and talent on the day of the event. Individuals and businesses in the local area generously donated goods and services to be raffled and/or enjoyed at the tournament.
Between sponsorships, registration fees, silent auctions, donations, and raffle ticket sales, more than $30,000 was raised to support Safe Harbor's mission.
Our event sponsors are listed below – please visit their websites to learn more about them!
Beacon of Light
Harbormaster
Anonymous
Fredericksburg Emergency Medical Alliance
Spotsylvania County Sheriff's Office
Lighthouse
Kevin Hyde & Marianna Bedway
Fredericksburg Asphalt & Paving, Inc.
Radiologic Associates of Fredericksburg
Light Keeper
Emmett & Katrina Masterson
Jim, Joyce, & Ty Steve
Beverage Cart
Jim & Cheryl Schlesinger
Hole-in-One
Greg & Faith Shortal
Hole
John & Carolyn Creamer
Janice Gage
Don & Loraine Lemoine
William J. Lynch, Jr.
Doug & Gail Perkins
Rich & Peni Perkins
The Unruh Team / Keller Williams Capital Properties
Cart
Bruce & Sharon Killian
Dick & Sylvia Perkins