Announcing Safe Harbor Child Advocacy Center's 6th Annual Gala: Casino Royale!
Join us at the world-renowned A. Smith Bowman Distillery on Friday, September 15th to experience a VIP reception with tours of the distillery, casino games including blackjack and roulette, open bar throughout the evening, silent and live auctions, DJ and dancing, gourmet heavy hors d'oeuvres, and a few other surprises!
Safe Harbor relies on philanthropy to coordinate the community's response to child abuse and maltreatment across the region. Thesupport of our neighbors is much needed and deeply appreciated.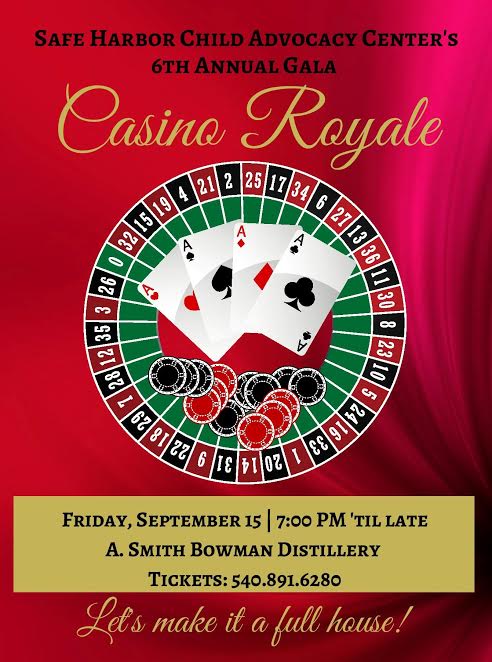 We can assist in putting together a sponsorship package that suits you.
Please call Elizabeth McNally at 540-891-6280 to discuss how we can work together.
Safe Harbor Child Advocacy Center, P.O. Box 56, Fredericksburg, VA 22404